Meditation and Relaxation Course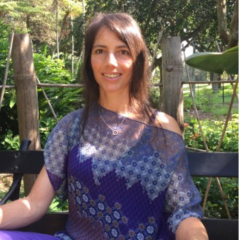 Date: Monday evenings 3rd February – 9th March
Time: 7pm-8pm
Cost: $180 (6 classes)
Book online or email us for more information – [email protected]
Learn how to meditate, relax and breathe. Let go of stress and bring peace into your life.
In this course you will:
Learn effective techniques to permanently reduce stress
Use breath and meditation to calm your mind and create balance
Improve sleep
Transform your mind and rejuvenate your body.
Experience deep blissful relaxation
Improve your health with meditation and breath
Transform your mind and rejuvenate your body
Delve into the deeper aspects of Yoga and yogic philosophy
Feel inspired
This course is suitable for both beginners and more experienced meditators.
Daphne Ravey is a holistic psychotherapist, spiritual healer and Ayurvedic practitioner. She is a senior yoga and meditation teacher. Daphne works in private practice and runs empowering workshops helping people to develop peace, balance and fulfilment.